Consulting Locations
___
Northern Rivers NSW, and Gold Coast Queensland, Australia
Monday to Saturday - by Appointment
About The Magic Wheel
The Magic Wheel began in 1992 & aims to assist individual clients seeking assistance with Self-direction, Self-understanding and Self-healing.
We are located in the Northern Rivers of New South Wales and on the Gold Coast in Queensland, Australia. We offer In-Person Consultations in a number of locations, along with Phone and Online Appointments via Skype and Zoom.
Mhal
Since 1985 Mhal has been practising the Interpretative, Psychological & Healing Arts, quietly assisting individuals with Self-direction, Self-understanding and Self-healing. He also shares methods in the spiritual aim of Reflexive Self-Consciousness, or as it is called in the East 'Samadhic Contemplation'.
From age 7 he has had, and increasingly developed, a strong Spiritual Intuition. This has led him across the world and into many interesting and successful life directions and careers. He is a long-time Classical Yoga & Meditation practitioner & senior teacher (20,000+ hours of in-class studio teaching). He's worked as a spiritual intuitive consultant in public forums, retail environments, at festivals, shows & events, but mostly from his own studio, spiritual shop and personal consultancy. These days he uses Tarot Cards, Astrology and Oracles to assist his work with clients and in teaching workshops and courses.
Mhal believes that to be helpful to others, to be a good Reader and Interpreter, it's valuable & important to have a diverse range of experience in many fields of life-endeavour.
Mhal has relevant insights and qualifications in Interpretative Metaphysics (Tarot, Astrology, Oracles, I Ching), Advanced Classical Yoga (Teaching & Teacher Training), Applied Yoga Therapy, Applied Art Therapy, Meditation Therapy, Spiritual Psychology, Hermeneutic Studies, & Meditational Psychology. From business and entrepreneurial days, he also has a Bachelor of Business (Mgmt), and is a Certified Workplace Trainer.
But with all this experience, he still emphasises 'Spiritual Intuition' and 'practical experience' as more important than formal course qualifications. The Source Spirit applied in practical experience is truly what assists clients, and through this he's connected himself and others back to the Spiritual Source and ultimate guide of being. This Spiritual Source connection is the real 'life security', 'creativity' and 'love' which people seek, and will ultimately attain, in this world or any other.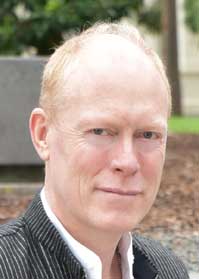 The Magic Wheel is an Intuitive Spiritual Consultancy,
a place where you can seek Holistic Personal assistance for yourself, and for your relationships.